A group of ladies from São Paulo had the magnificent idea of solemnly appealing to the protection of the Virgin Aparecida, in the painful trance that the entire Brazilian Nation is currently suffering.
Solemnly crowned the Sovereign of Brazil, Our Lady will not fail to heed the anguished prayers of a people traditionally attached to her devotion.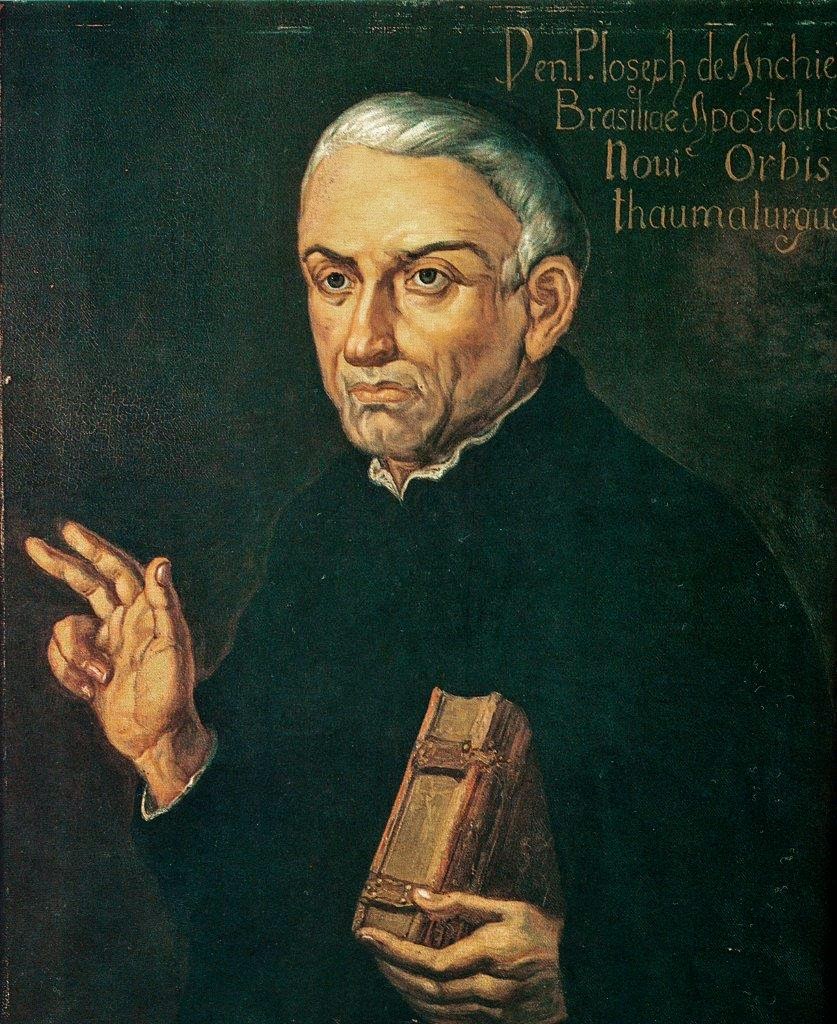 Another pious suggestion, which could powerfully help bring a happy solution to the present conflict, is for numerous and ardent prayers, to be said to the Venerable José de Anchieta, whose cause of canonization is being examined by the Holy See.
If we could resort to a profane comparison to give an idea of the importance of Anchieta in our history, we would say that he was for Brazil what Lycurgus was for Sparta and Romulus for Rome, that is, one of those fabulous heroes found in the origins of some great nations, who raised its first walls, built its first buildings, and organized its first institutions.
His figure, with a splendid moral beauty, rises in the wellsprings of the Brazilian nation, building its first hospital and its first school, and writing the first verses composed in Brazilian lands, entrusting them to ocean beaches.
Therefore, the founder of Sao Paulo was at the same time our first schoolmaster, our first founder of pious works, and the patriarch of our literature, "the oldest figure of Brazilian literature," as Sylvio Romero used to call him.
And on this triple crown still shines the diadem of a virtue that reproduced, in Brazilian jungles, the miracles of the "Poverello" of Assisi, who, with his simple presence, tamed beasts and attracted birds in the dense forests of Umbria.
His process of canonization is entrusted to the sovereign judgment of Holy Church, which has already issued a decree honoring him as Venerable. This makes having recourse to his intercession not only possible but advisable.
And we have all the reasons to believe that God will heed the prayers addressed to Him through Anchieta, thus facilitating the cause of his canonization, to erect upon His altars a great saint, a great nation's first sapling of holiness.
---