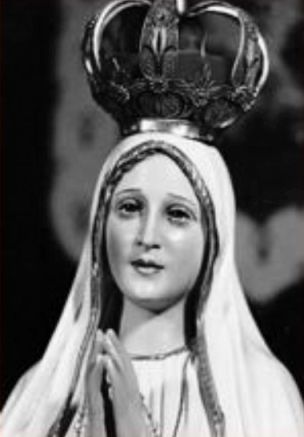 Excerpt from John de Marchi's book "The Lady More Brilliant than the Sun":
"The real spiritual director of Jacinta, Francisco and Lucia was essentially Our Lady. The kind Lady of the Cova da Iria took on the responsibility of this masterpiece and, as could only be, succeeded totally. From her prodigious hands came three angels in the flesh, but I who were also three true heroes. The raw material was admirably elastic, and of the Artist what can one say? In her spiritual school the three little shepherds gave gigantic steps in the way of perfection in a short time. In her were precisely confirmed the words of a great devotee of Mary St. Louis de Montfort: In the school of the Virgin, the soul progresses more in one week than one year outside this school. The pedagogy of the Mother of God did not find obstacles. In two years the Most Holy Virgin was able to raise both brother and sister - Francisco and Jacinta - to the most elevated heights of Christian sanctity. The picture that the trustworthy account of Lucia makes of Jacinta is revealing: "Jacinta always had a demeanour that was serious, modest, and amiable. Everything she did seemed imbued with a presence of God that was more proper to those of greater age and of advanced virtue. I never saw in her that exaggerated levity and enthusiasm for ornaments and games proper to children.
"The other children did not run up to her as they did to me. This was probably due to her serious demeanour which was far greater than would be normal for her age. If a child, or even an adult, said or did something in her presence that was in the least inconvenient, she would reprimand them saying: 'Do not do this because you offend God, Our Lord, and He said that He is already much offended'."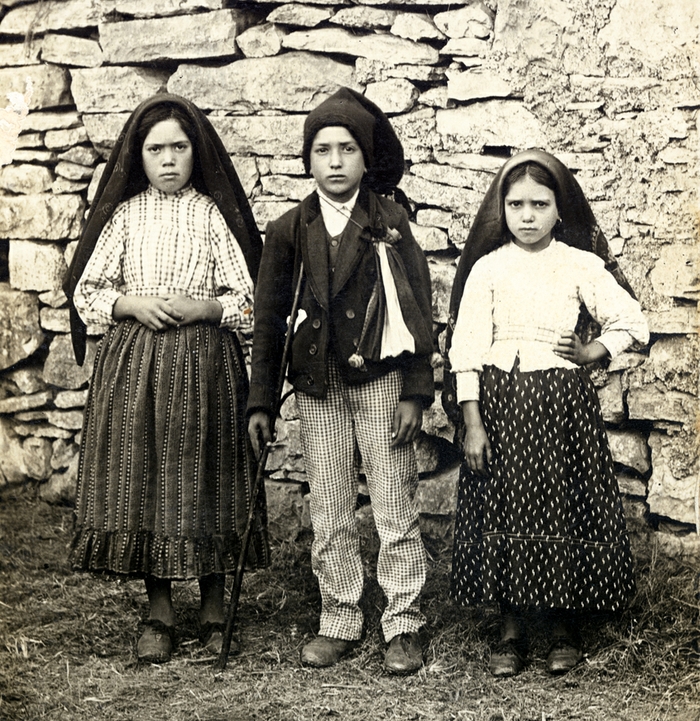 Commentary of Prof. Plinio Corręa de Oliveira:
This excerpt is full of blessing because it indicates to us a series of aspects, great and small, about the work of Our Lady with these three children.
First of all we should consider the symbolic value of Our Lady's action upon the children. It would be a mistake to think that this action was only upon the three children. It is, an action that gently transformed these children, from one moment to the next, simply through the repeated apparitions of Our Lady...
We are dealing here with something similar to what St. Louis de Montfort speaks of in his work The Secret of Mary. This is one of those profound actions of grace in a soul. These are actions that take place without the person realizing, who finds it increasingly easier to practice virtue, and his defects that hamper and tie him to bad things are gradually dissolved.
In this way the person increases in the love of God. His desire to dedicate himself more increases, as does his opposition to sin. Now, all this takes place marvelously in the soul without the great and methodic battles associated with the ascent to Heaven, virtue, and sanctity of those who struggle according the classic spiritual way. Here Our Lady changed them from almost one moment to the next.
If such were the action of Our Lady in Fatima, especially in regards to these two children called to Heaven, we can rightly ask if this does not also have a symbolic meaning indicating how Our Lady's action over the whole of humanity will be when She fulfils the promises made during the Fatima apparitions...
Should we not then see here a beginning of the Reign of Mary as being a triumph of Her Immaculate Heart in two souls who preached the great message of Our Lady?
Through their sacrifices and prayers on Earth, and now with their prayers in Heaven, Blessed Francisco and Jacinta help enormously for souls to accept the Fatima message.
This first consideration leads me to say that if this is so, then Blessed Francisco and Jacinta are naturally the intercessors to ask and obtain from Our Lady the beginning of the Reign of Mary in all of us immediately through this mysterious transformation which is the Secret of Mary.
We should then ask insistently Blessed Jacinta and Francisco to begin to transform us. To grant us the gifts they received and to watch over and to pray for those who have the mission of preaching and living the message of Fatima ...
Through the intercession of Blessed Francisco and Jacinta, let us beseech Our Lady: Let your Reign come unto us, but, O Lady, let your Reign come unto us urgently!
---
(*) Excerpts from a conference given by Prof. Plinio Corręa de Oliveira, founder of the Brazilian TFP, to members and volunteers of the association on 13 October 1971. The author has not reviewed the content.
Britain Needs Fatima Members' Newsletter is a publication of the Tradition, Family, Property Bureau for the United Kingdom.
Direct all enquiries to:
Britain Needs Fatima,
P.O. Box 2713
Glasgow,
G626YJ
Tel: (0141) 956 7391 / Fax: (0141) 956 6978 / edltor @ tfpuk.org.uk
© APRIL 2007, Britain Needs Fatima Members' Newsletter. Permission is granted to reproduce this newsletter, in whole or in part, provided credit is given.
---