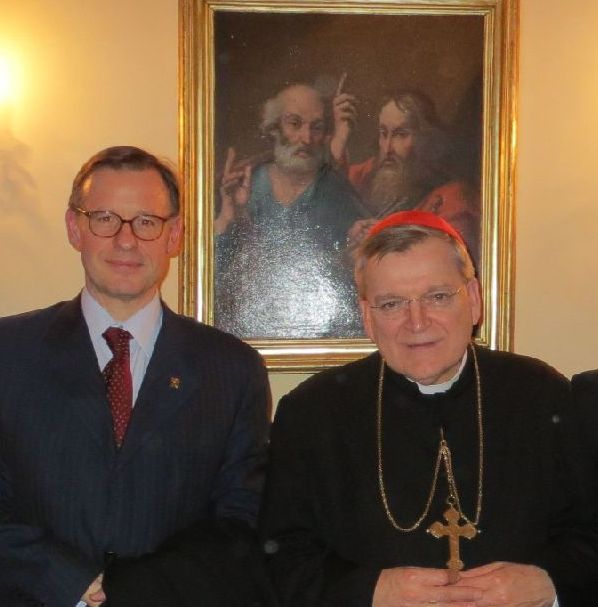 Cardinal Raymond Burke and Mathias von Gersdorff
Dear Mathias,
My heartfelt thanks for your most kind letter of January 13th last, which you delivered to my residence on the occasion of your visit to Rome. Thank you for enclosing with your letter the gift of a biography of Plinio Corrêa de Oliveira, Begegnung mit Plinio Corrêa de Oliveira – Katholischer Streiter in stürmischer Zeit, which was has just been published. My heartfelt congratulations to you on the publication of your biography of the great Brazilian Catholic layman who, as you rightly note, is in so many ways a model for us during these difficult times in the life of the Church! I am most grateful to have a copy of the book.
I thank you, most of all, for the assurance of your prayers for me. Please continue them the same, as I have great need of them.
Invoking God's blessing upon you and all your labors, while confiding your intentions to the intercession of Our Lady of Altötting, Saint Michael the Archangel, Saint Joseph and Saints Peter and Paul, I remain
Yours devotedly in the Sacred Hear of Jesus
and in the Immaculate Heart of Mary,
Cardinal Raymond Leo Burke
---